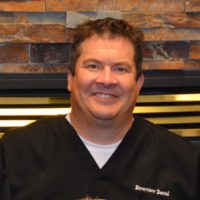 Owner, D.D.S.
Dr. Cale Slack was born and raised in Sioux Falls. A true son of the soil, he has practiced dentistry in his hometown. He attended the University of South Dakota (USD) for his undergraduate work and graduated in 1997 from Marquette University in Milwaukee, WI with a Doctorate in Dental Sciences.
Dr. Slack and his staff are committed to your dental needs in the most professional and painless way possible. His clinic Riverview Dental accepts multiple insurance plans and most major credit cards. As a doctor and dentist, Dr. Slack is always looking for new ways and technologies that would benefit his patients. He just recently introduced laser dentistry – Solea in his clinic. Solea delivers virtually painless dental procedures for both teeth and gums from simple cavities to complex surgeries.
Professional Degrees, Memberships & Experiences:
Bachelors Degree from University of South Dakota
Doctorate in Dental Sciences – Marquette University in Milwaukee
American Association Board of Dentistry – member of 20 years
South Dakota Board of Dentistry – member for 20 years
ADA – member for 20 years
Better Business Bureau – member for over 5 years
Sioux Empire Chamber of Commerce –  member for over 5 years
Certificate of CEREC – Same day Crown – 18 years
Certificate in Solea – Laser Dentistry. Dr Slack is 1 of 3 Dentists to have this technology and certificate to operate Laser Dentistry in Sioux Falls, SD.
Dr. Slack is certified in performing dental implant procedures.
Family
Dr. Slack and his wife Lori have two sons, CJ and Sawyer. He enjoys fishing, gardening, golfing and spending time with his family.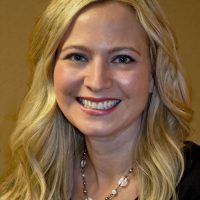 Heidi
Heidi has been a dental assistant at Riverview Dental since 2001. She is a graduate from the University of South Dakota with a Bachelor of Science in Health Sciences. Heidi also holds an Expanded Function Dental Assisting license and has been an extremely valuable, irreplaceable member of our team. We are proud to have Heidi on staff and appreciate her extensive understanding of advanced dental procedures along with the latest in dental technology. Our patients ask for Heidi by name knowing she has a gentle touch and the confidence to help them with dental decisions.
Heidi, along with her husband, Rudy, and their two boys, Kalen and Mason, are sports fans who love to watch as well as play baseball, football, and soccer along with roller skating, bowling, and skiing – just to name a few. Family fun is a priority for Heidi and she creatively finds ways to spend time together cooking exciting meals, finding a favorite picnic spot during a vacation adventure or making homemade pickles from their garden. In addition to Heidi's sense of adventure, she also enjoys reading, concerts, working out, and spending time with her friends.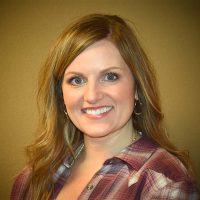 Melissa
Melissa has worked at Riverview Dental since 2006. She began her dental career as a dental technician while on active duty in the United States Air Force. Following her military service, Melissa attended Iowa Western Community college, an affiliation of Creighton School of Dentistry, to complete her hygiene degree. She also holds a Masters degree in Business Administration with an emphasis in healthcare from the University of Sioux Falls. Melissa's calm, pleasant personality in addition to her immeasurable knowledge of dental wellness, is a valuable asset during patient hygiene visits.
Melissa has been an active member of the South Dakota Dental Hygiene Association for years. She serves in various capacities, including the role of President. Melissa, along with her husband Gaard, are huge NDSU Bison fans and attend many games throughout the football season. They also enjoy outdoor activities, including traveling to sunny places. Originally from the Tabor area, Melissa is proud of her Czech heritage and especially loves large gatherings with her relatives and extended family.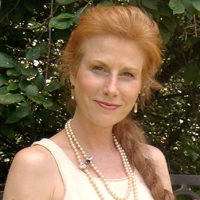 Carla
Registered Dental Hygienist
Carla began work at Riverview Dental in March of 2021. Originally from Milwaukee, she moved to Minneapolis in 1984. She worked as a Dental Assistant for four years before becoming a Dental Hygienist in 1992. She also has a B.S. degree from UWM in Counseling and music.
Carla and her husband, Andrew, have been happily married for thirty- four years and love to take walks and bike rides along nature paths. She likes to attend art festivals and musical performances. In her spare time, she loves to knit, make bead jewelry, cook and sing with the guitar.
Carla believes that patient care is more than just providing an excellent dental cleaning. Making sure that the patients are comfortable and well informed about their oral hygiene is so important to their overall health. She looks forward to seeing her patients, and listens carefully to their needs and concerns.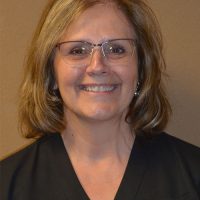 Tamara
Tamara has been at Riverview Dental since 2016. Following high school graduation in Ft. Laramie, WY, she started working in the dental field in 1976. With her extensive experience in the dental profession, she has vast knowledge in all areas of dentistry including assisting, children's hygiene, and administrative assistant. Tamara's unique skills of sign language and working with special needs children made her a valuable asset in pediatric dentistry.
Tamara and her husband, Larry, have been married for many years and are proud parents of Amy, Amanda, Meghan, and Matthew. They live on an acreage and love raising horses, chickens, cats and dogs. Tamara also has many crafty talents, but especially loves to knit, crochet and spin wool. Due to her kind nature and welcoming personality, she warmly greets all of our patients and quickly puts them at ease on our dental practice.