The Best Dental Implants In Sioux Falls, SD
When a tooth has been completely lost or extracted, there is no remaining tooth to repair or crown. If this happens, you might want to consider getting dental implants. For years, Riverview Dental has been offering quality implants in the Sioux Falls, SD area. Our professionals use the latest equipment to make the dental implant procedure painless and simple.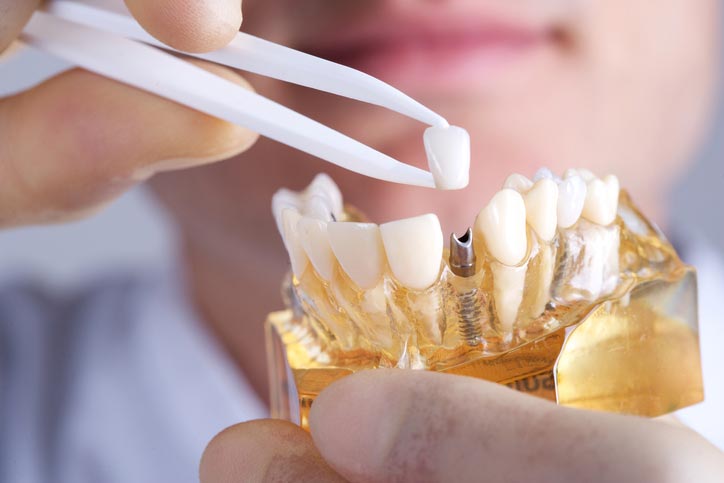 We install each implant into your jawbone to create a stable setting for replacement teeth. Over time, the implant is integrated into your jawbone. The final result will look like you have all of your natural teeth. If something were to happen to your temporary teeth, they are quick and easy to replace.
We can install a single implant to replace a lost tooth, or create custom configurations that provide comfortable and reliable support for bridges and dentures with multiple teeth. We can work with you on more extensive dental problems, for which implants can be a durable part of the solution.
Implants look and feel like your real teeth. With implants, you can smile, laugh, eat, and talk however you want. We only use the highest quality materials and tested dental implant procedures. Not only that, but your teeth will be implanted by caring and professionals staff members. For great service in the Sioux Falls region, you can always rely on Riverview Dental.
Contact us today to discuss your dental needs and find out how our high quality dental implants can give you back your smile. We take great care to make the implant procedure painless, quick, and simple. We match your temporary teeth with your real teeth and make it impossible for anyone to tell the difference. Find out how our fast dental implants and other dental services can give you back your confidence!