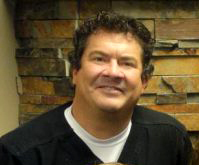 Dr. Cale Slack D.D.S.
Cale Slack DDS is the sole owner and dental provider of Riverview Dental.
Dr. Cale Slack was born and raised in Sioux Falls. A true son of the soil, he has practiced dentistry in his hometown. He attended the University of South Dakota (USD) for his undergraduate work. Following that, he graduated in 1997 from Marquette University in Milwaukee, WI with a Doctorate in Dental Sciences.
Dr. Slack and his staff are committed to your dental needs in the most professional and painless way possible. His clinic, Riverview Dental, accepts multiple insurance plans and most major credit cards. As a doctor and dentist, Dr. Slack is always looking for new ways and technologies in the dental industry that would benefit his patients. He just recently introduced laser dentistry in his clinic. Solea delivers virtually painless dental procedures for both teeth and gums from simple cavities to complex surgeries.
Professional Degrees, Memberships & Experiences:
Bachelors Degree from University of South Dakota
Doctorate in Dental Sciences – Marquette University in Milwaukee
American Association Board of Dentistry – a member of 20 years
South Dakota Board of Dentistry – member for 20 years
ADA – member for 20 years
Better Business Bureau – member for over 5 years
Sioux Empire Chamber of Commerce –  member for over 5 years
Certificate of CEREC – same-day crown – 18 years
Certificate in Solea – Laser Dentistry. Dr. Slack is one of three dentists to have this technology and certificate to operate Laser Dentistry in Sioux Falls, SD.
Dr. Slack is certified in performing dental implant procedures.
Family
Dr. Slack and his wife Lori have two sons, CJ and Sawyer. He enjoys fishing, gardening, golfing, and spending time with his family.