Family Dental Care in Sioux Falls, SD
At Riverview Dental, we provide family dental care to treat our patients like our own family. We get to know each of our clients and give them preventative dental services. Our staff ensures everyone of all ages has a memorable and comfortable experience that leaves them smiling brightly.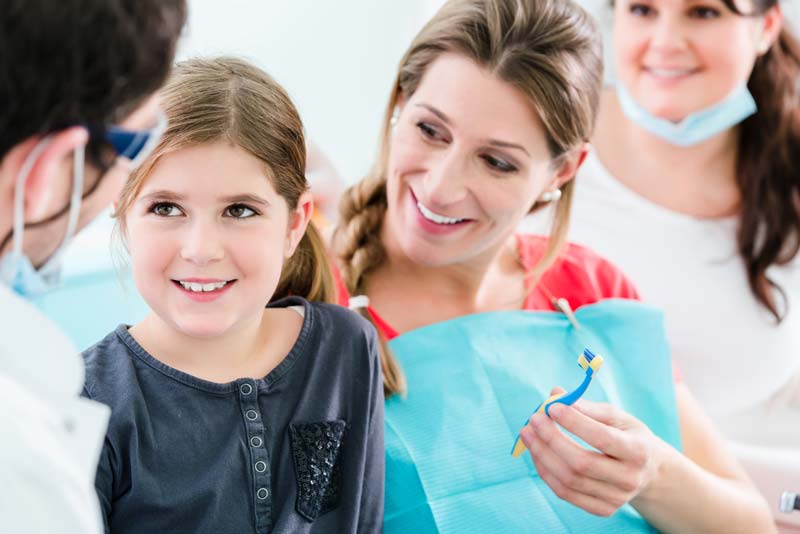 The Priorities of an Excellent Family Dentist
It is no accident that Riverview Dental has a reputation throughout the Sioux Falls region as an excellent family dentist.
For children, education and preventative dental services are vitally important for developing teeth. This is something we focus on with compassion and understanding. We help children with a fear of dentists by walking them through each step of the prevention procedure. Our staff establishes routines to keep them at ease throughout the process.
Our work in the field of pediatric and family dentistry establishes the basis for your family to have and maintain good dental hygiene. Riverview Dental helps you maintain strong teeth, positive brushing and flossing habits for years to come.
Family Dental Care for Patients of All Ages
As you and your family members reach adulthood, dental care may not seem as important anymore. Many people overlook the importance of regular x-rays and cleanings as a form of dental prevention until it is too late.
At Riverview Dental, we'll send you appointment reminders and information so you never let your family's oral health slip through the cracks.
With excellent services like sealants and dental implants, Riverview Dental is everything you could ask for in a caring and compassionate team of family dentists.